We think Clock mini has a unique workflow, it's that kind of app that users would like to keep it running in the Dock all-day and ready for quick action or glance at any time.
When we started this project back in 2014, we kept this in mind designing new features. After six years of development, it's still a mini-app that you can access almost all the features with a simple control-click on the dock app icon.
Version 2.2 is a major update.
Better Timer
Now you have the complete control of the timer via the dock menu. If the default timer range is not enough, you can simply customize it with the new timer window.
Recent timers now are listed in the dock menu for one-click action.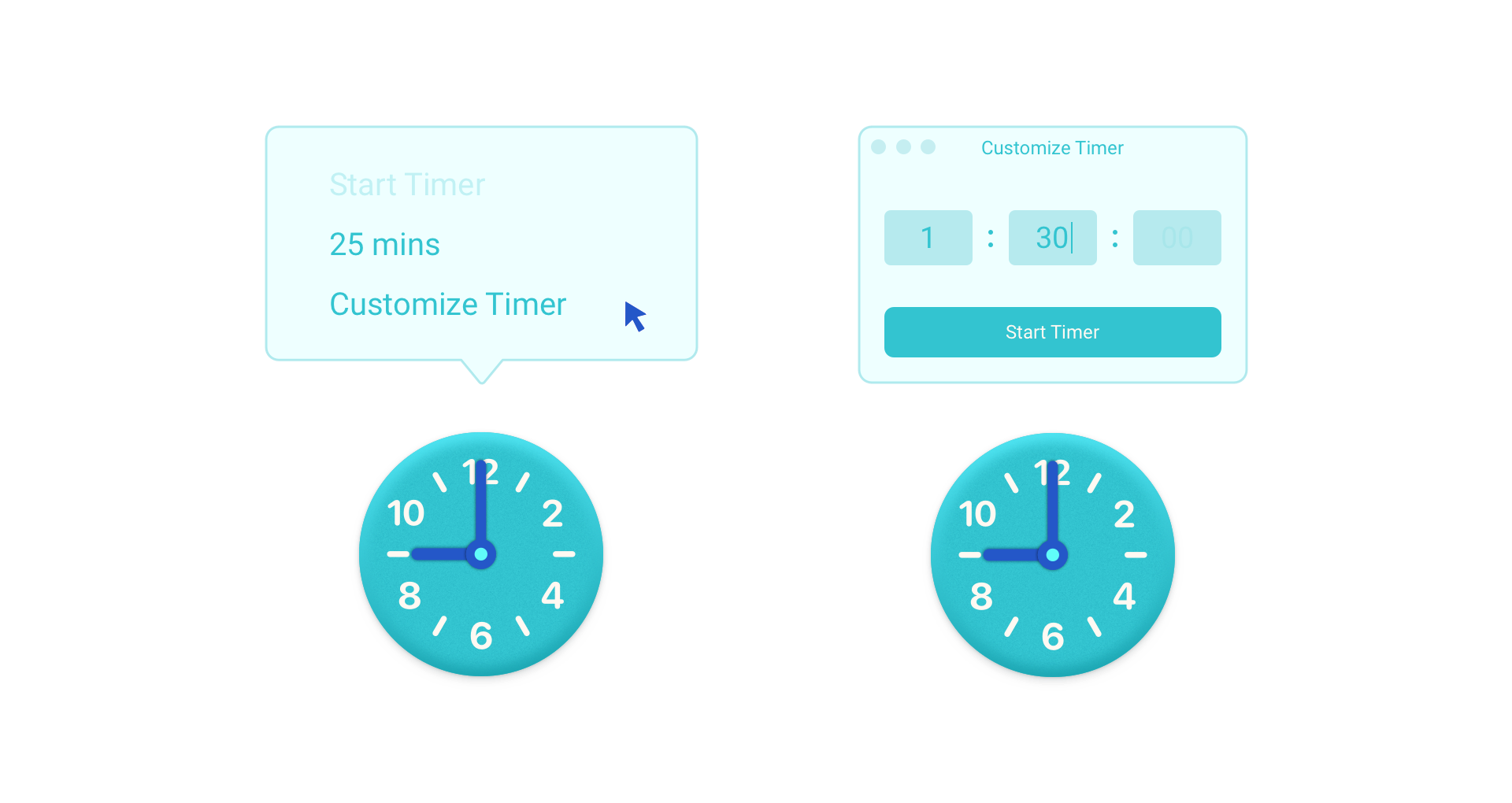 We have also designed a few new sounds, some of them are very cute, some of them are a little bit scary, which I think would be a good combination to fit your needs :D
New Theme for Spring
If you've read our previous post, you might know that we were big fans for clock themes. It's spring now, we think it will be lovely to have a fresh new theme! Its name is Mint, we hope you will enjoy it as much as we did.


Fine-tuned from code to pixels
When some users complained about the performance, we understand that. We are Mac users just like you, we use Clock mini every day. So trying to keep the app as lightweight as possible is always the goal.
In this version, you will find the app uses way less memory than before, and the average CPU consumption (with seconds pointer turned on) has also been dramatically reduced down to around 3%.
We've also fine-tuned details of some clock themes and app icons, now they look more natural in the Dock.
---