Your favorite cards in your favorite order
Introducing our new layout design, now you can customize your favorite weather cards combination with simple taps or drag and drop.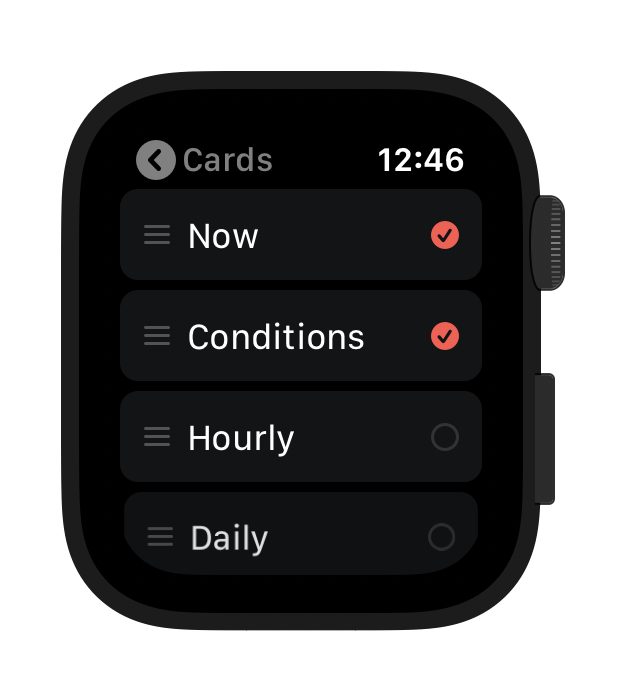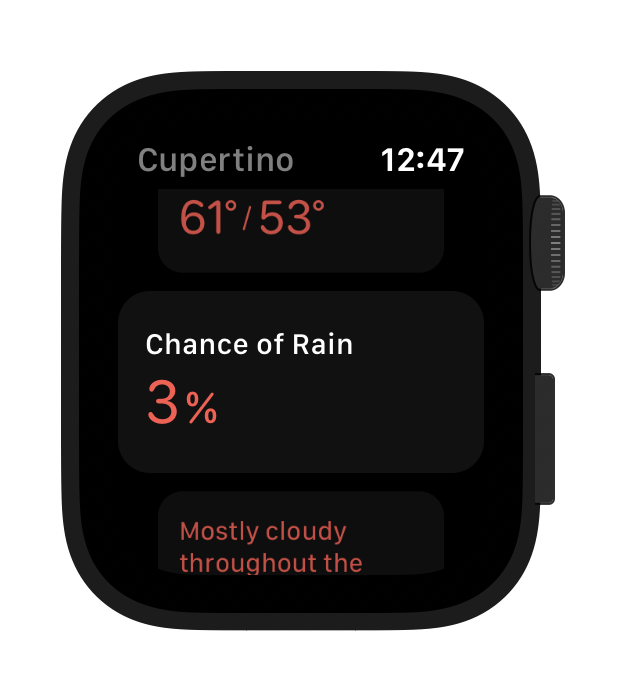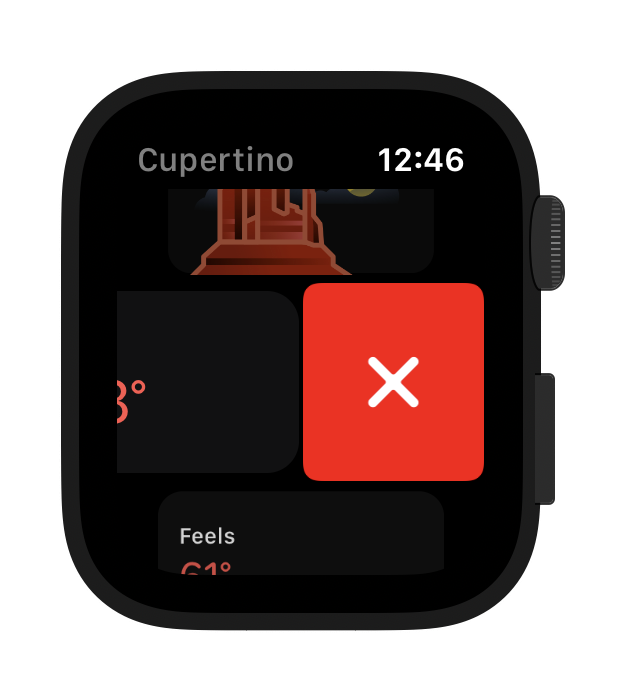 If you've used the previous version, you might already know that there were four categories of cards: current, current conditions, hourly forecasts and daily forecasts. Although each category has several cards (Current weather card only has one kind), you can only have one of them on the watch in a fixed order. No more! Now you can have as many cards as you want, in any order you like.
If you do the math, now there are totally 26x26 cards combinations :D
Mini weather on the watch face
I think one thing that our users enjoyed Weather mini is the unique weather illustrations. In this version, we've made some special versions of the beautiful artworks for the X-Large complication, they support both the multi-color and the user color mode, now you can enjoy it even on the watch face.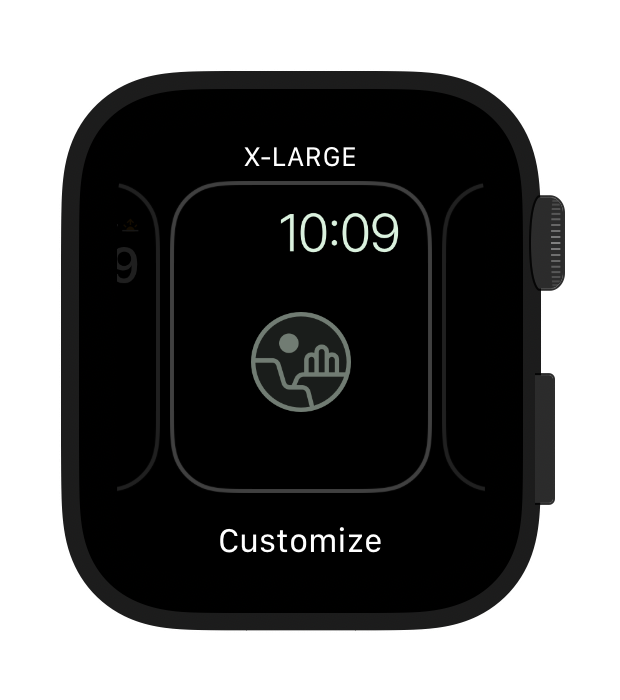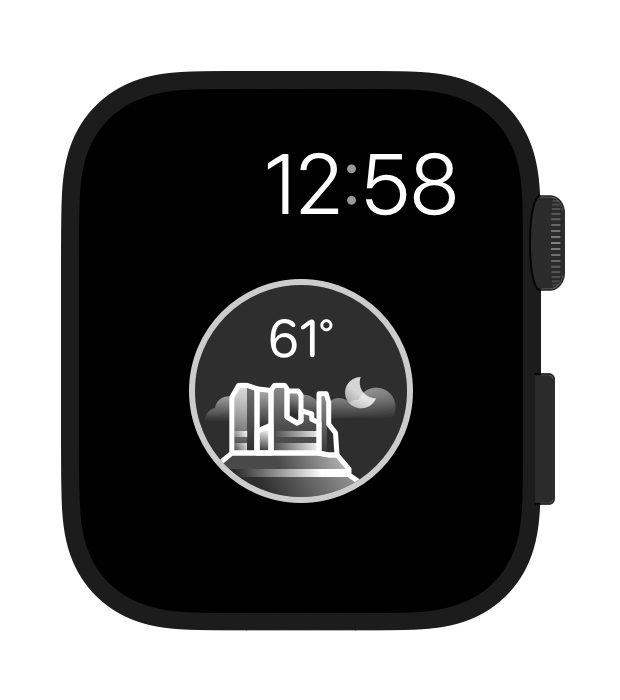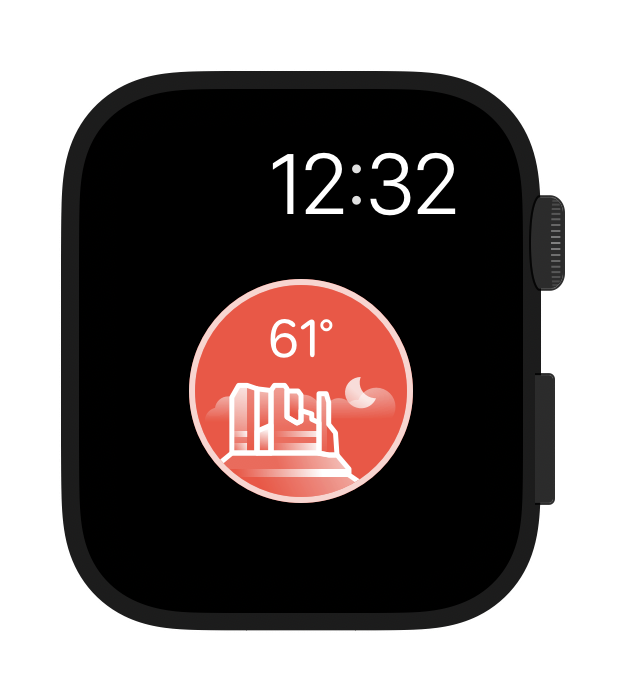 One more thing...
We've finally added a settings panel to replace force touch for settings. Now you can easily go into settings to make changes or choose a different template for Siri watch face.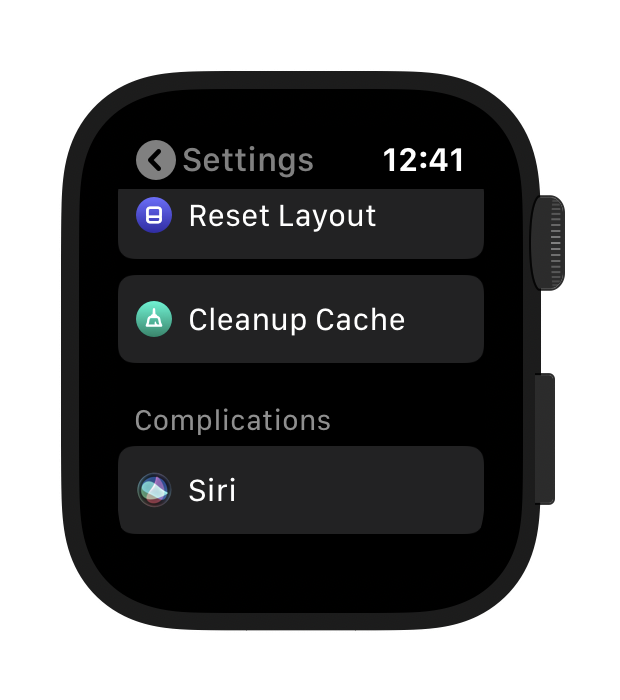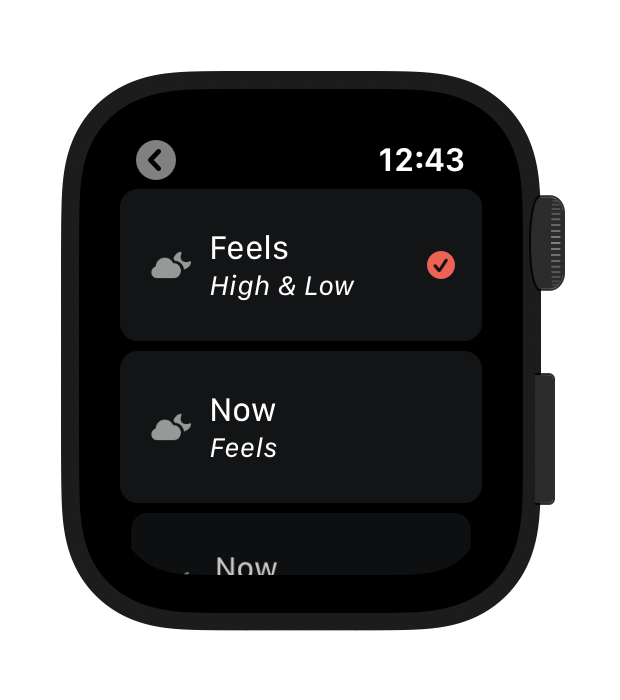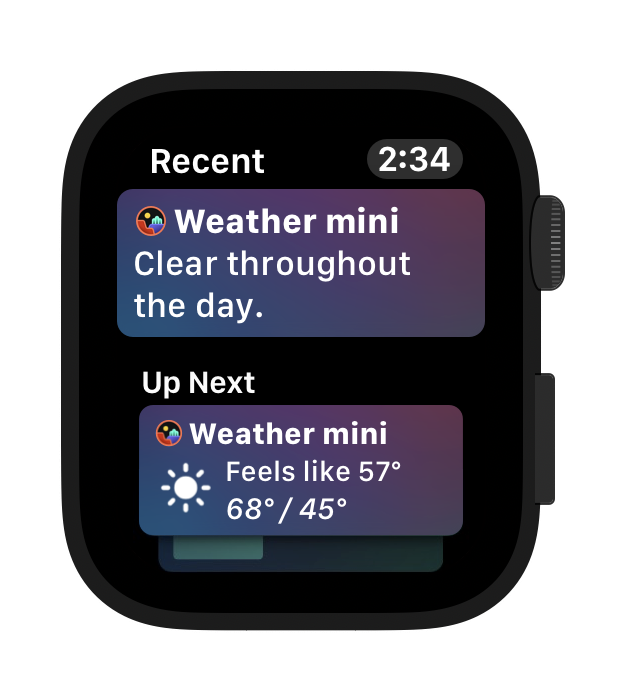 Weather mini 1.2 is a free update to all users, we hope you will enjoy it as much as we did.
---