For fanboys of Siri watch face, we have good news: Weather mini supports Siri watch face now!
We think the Siri watch face is very unique to some Apple Watch users, especially to long time users, so now you can enjoy Weather mini with your favorite watch face.
During the day, there are always hourly weather reports available for you: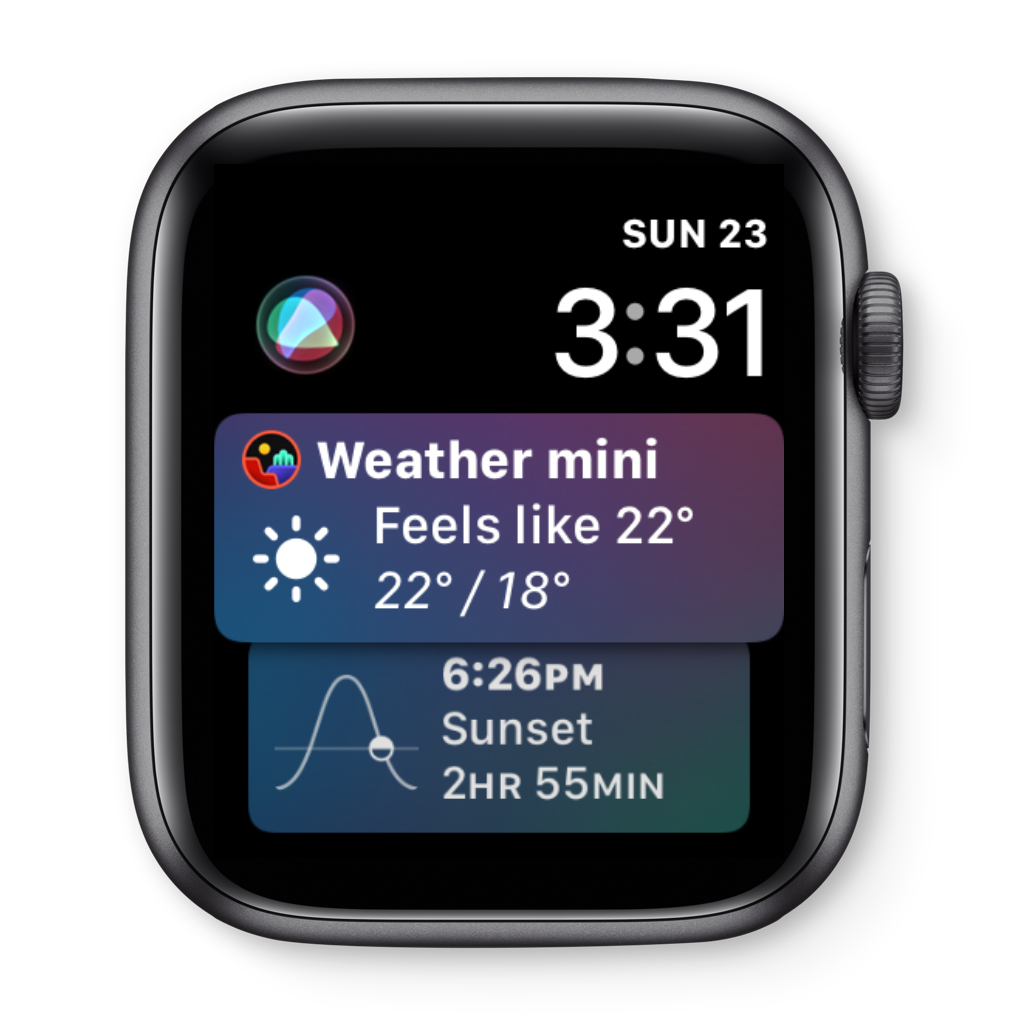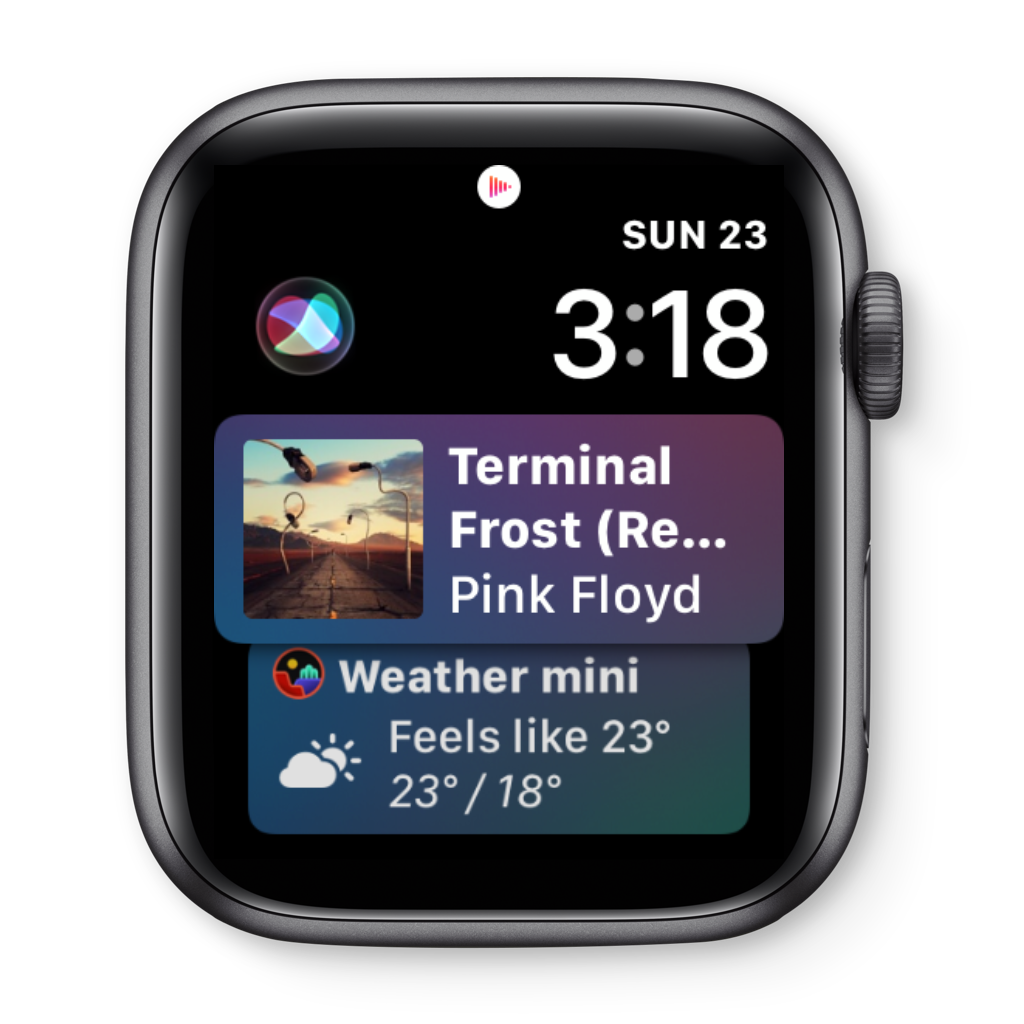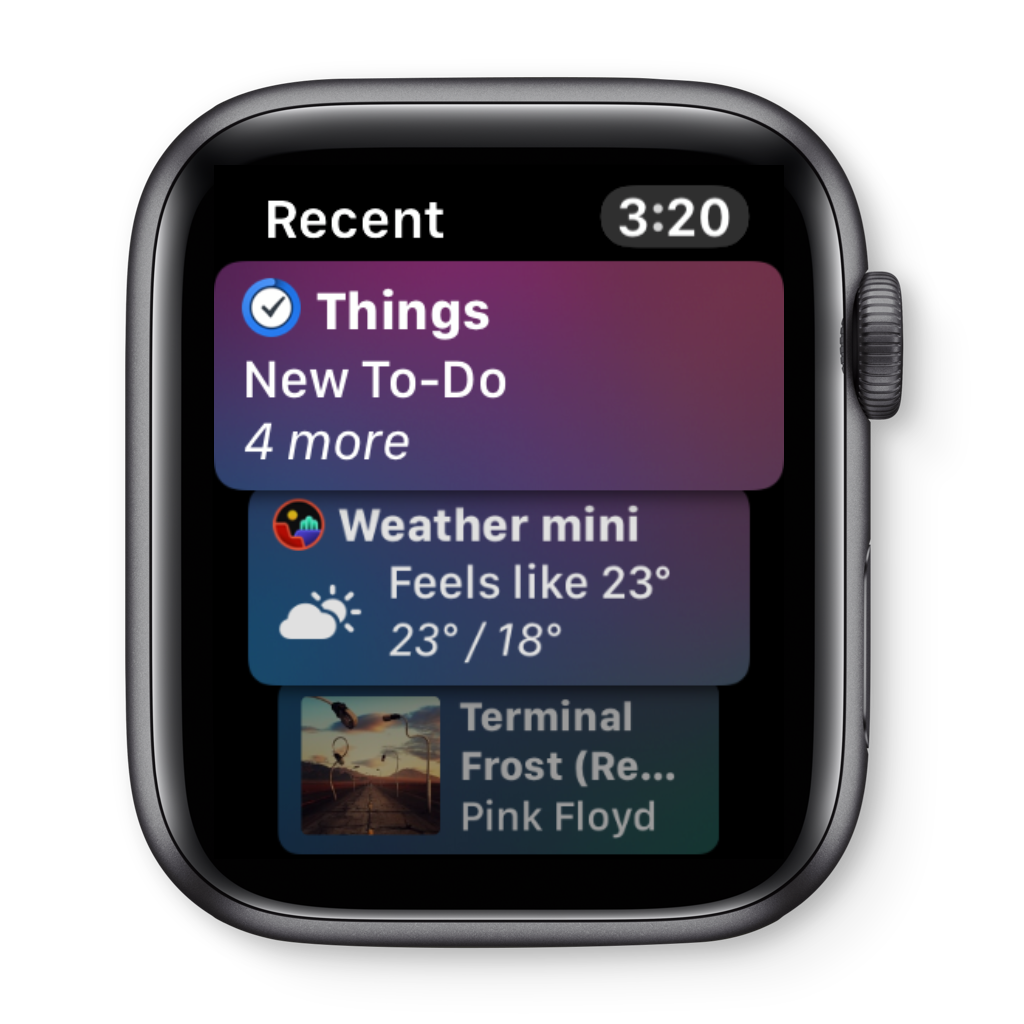 You can scroll the digital crown to see what's next at any time, and there's a summary every day in the morning for you.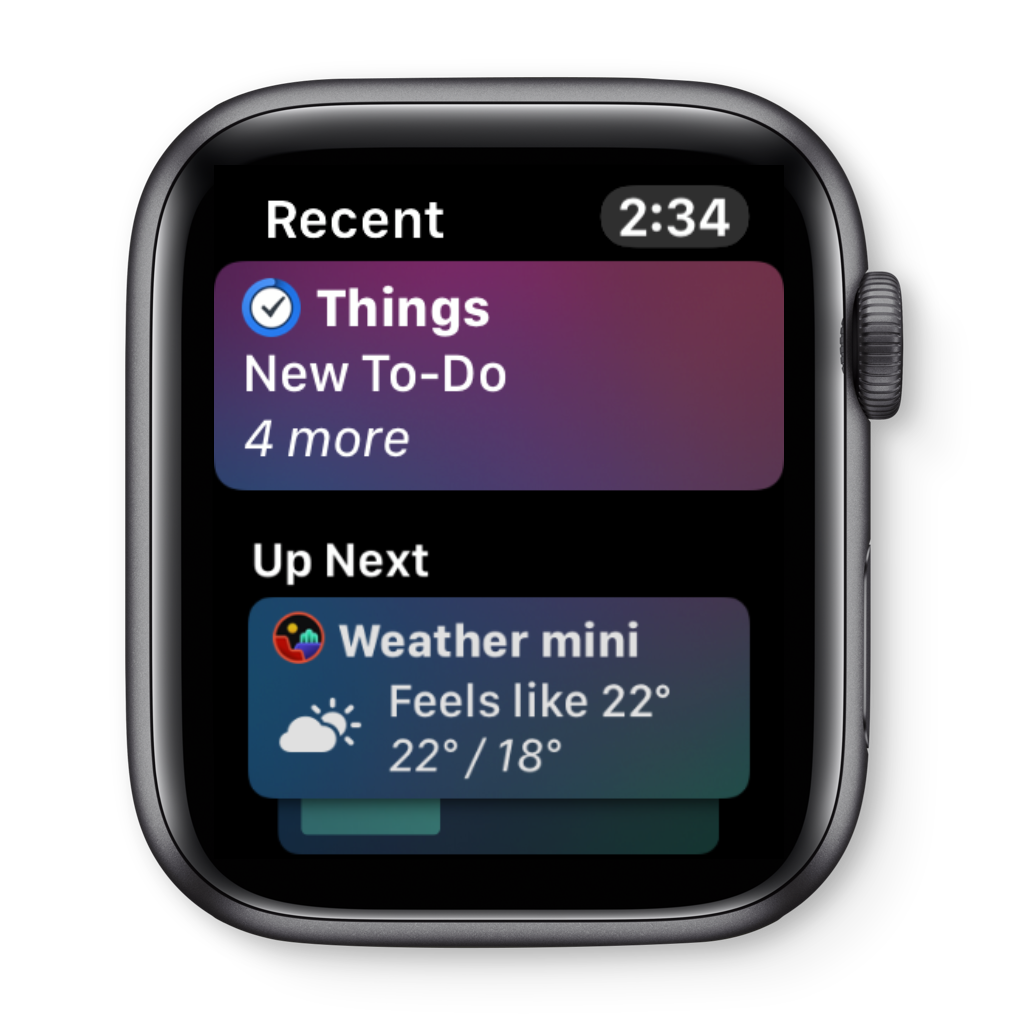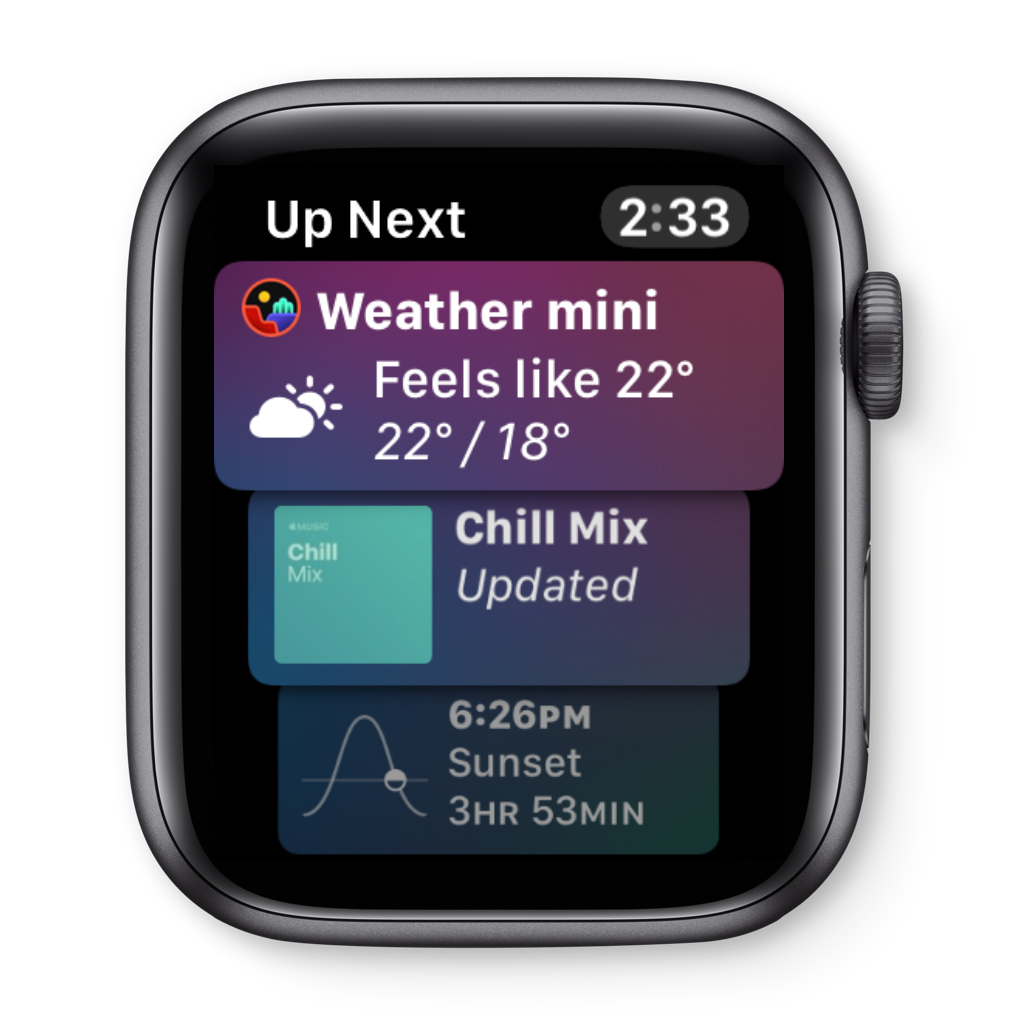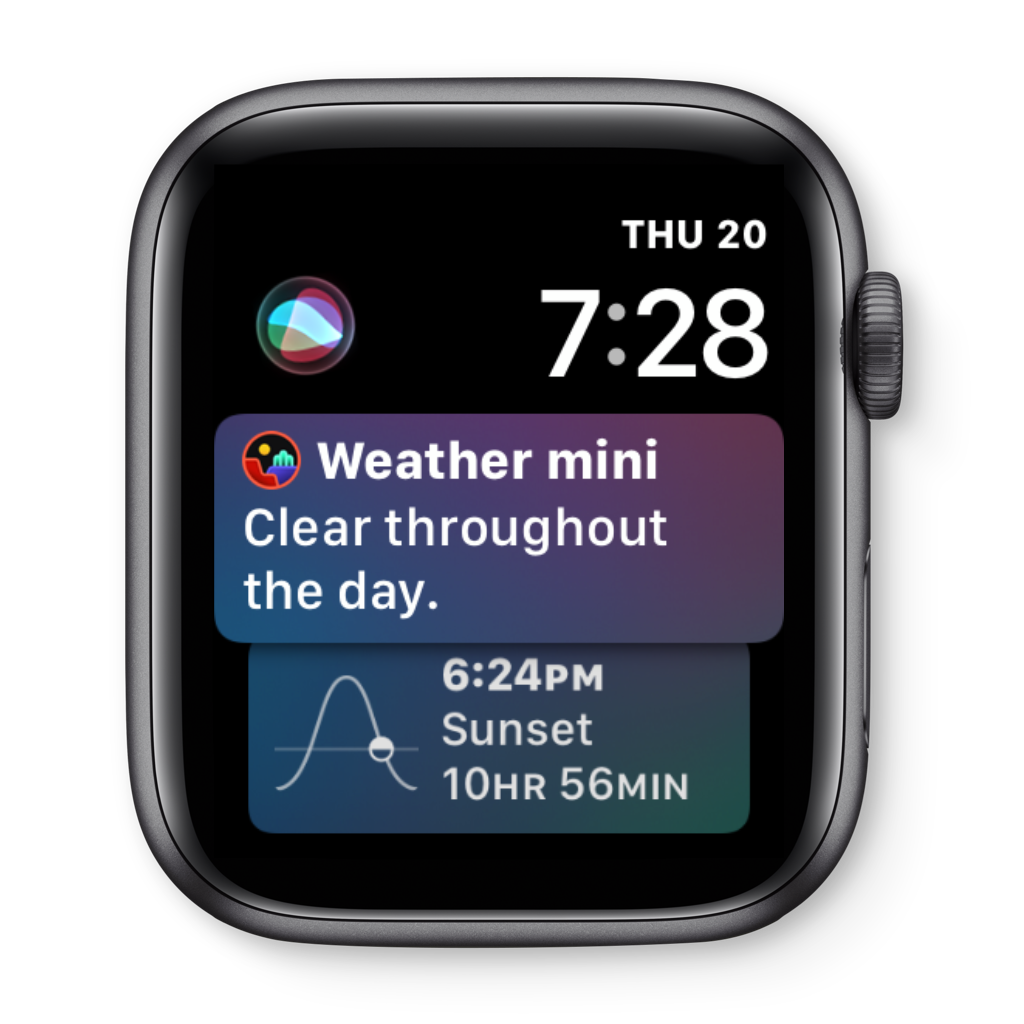 ---