Say Hi to Clock mini 3, our latest release of Clock mini, a lovely yet powerful clock app built just for the Mac.
Clock mini is mainly about the dock clock, timer, and world clock. In this release, we keep focusing on these areas. We've added a lot of new features like the world clock converter, along with improvements like apple silicon support.
If you were just upgrading from the previous version, you will find the all-new user interface with redesigned sidebar controls useful and efficient, yet still feels familiar in use.
If you were new to Clock mini, no worries:
---
New Design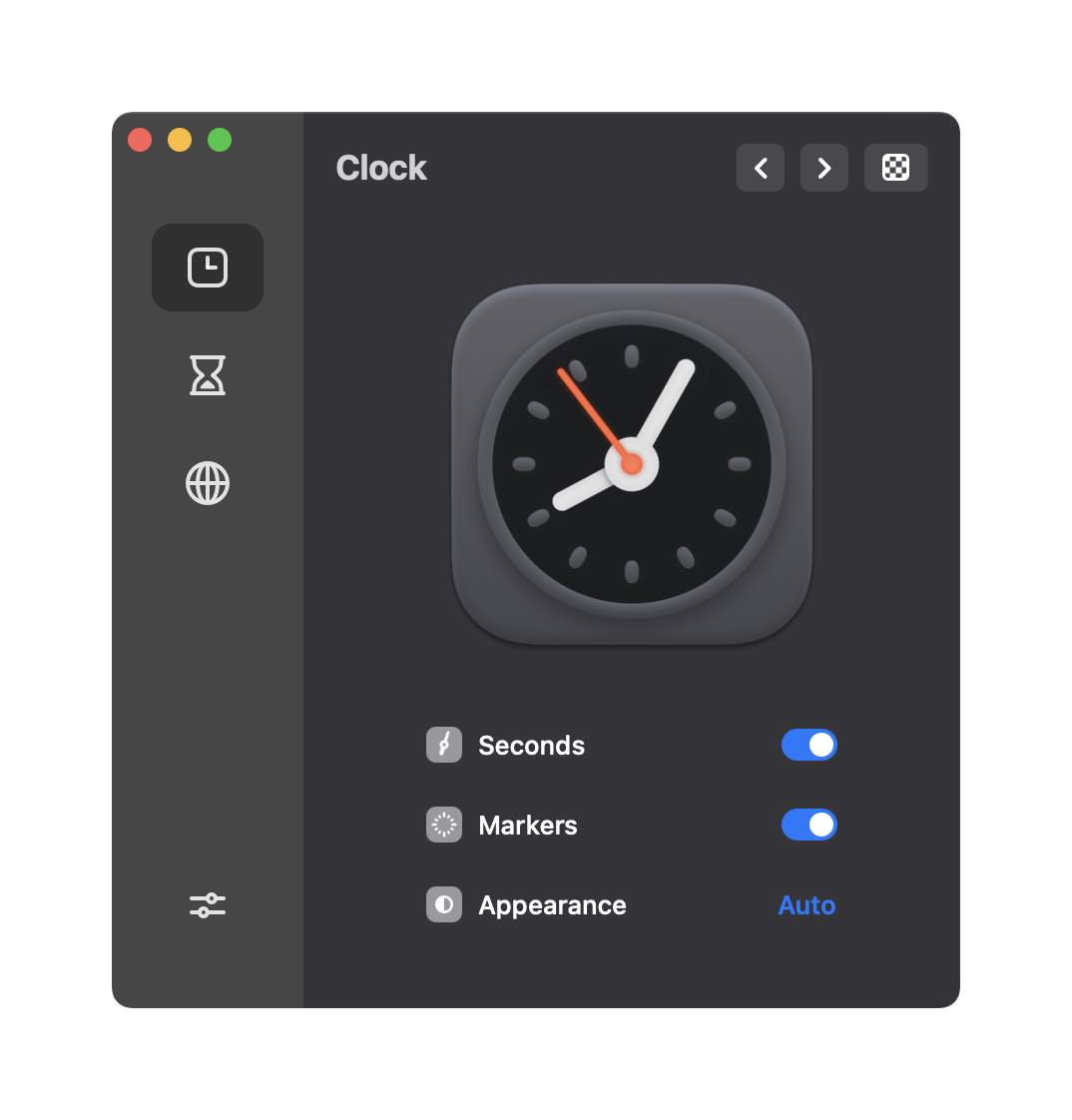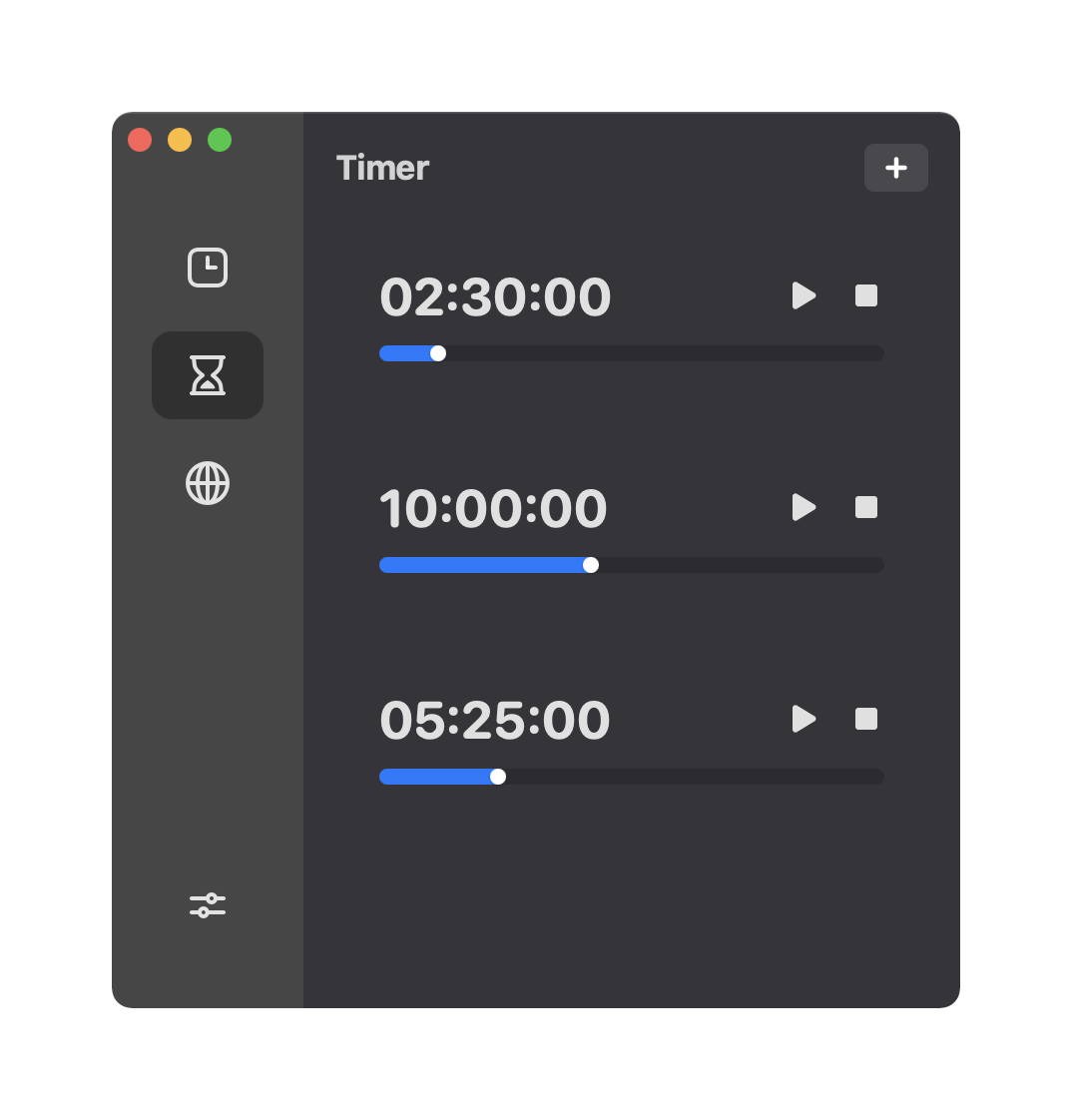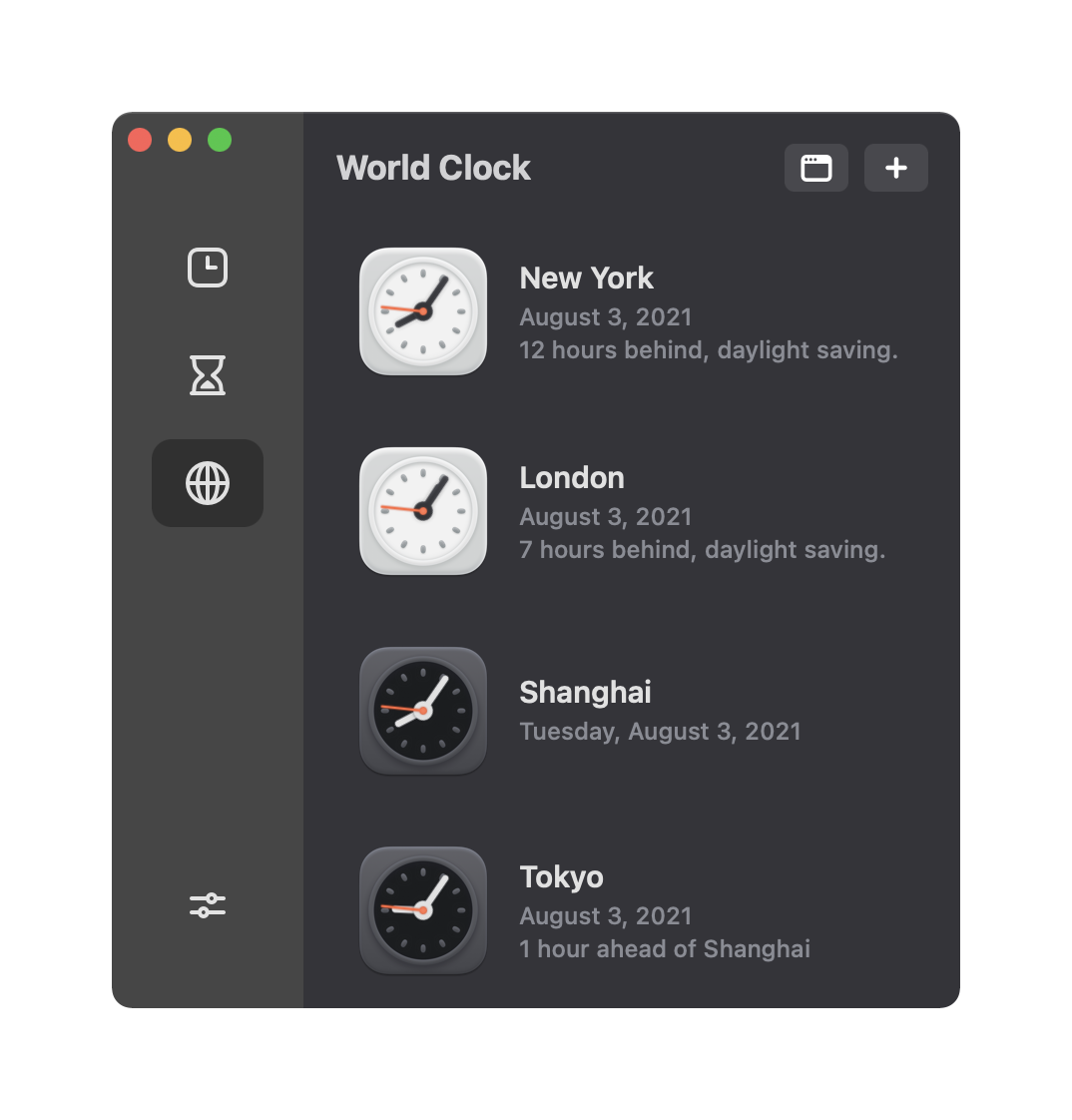 When the release of macOS Big Sur came along, we found that new design language fascinating. As a native Mac app for years, we've crafted the new UI very carefully with the system language in mind, for a better and more native taste. For instance, you will find a much easier-to-use navigation sidebar on the main window, with keyboard shortcuts support.
Clock Face Gallery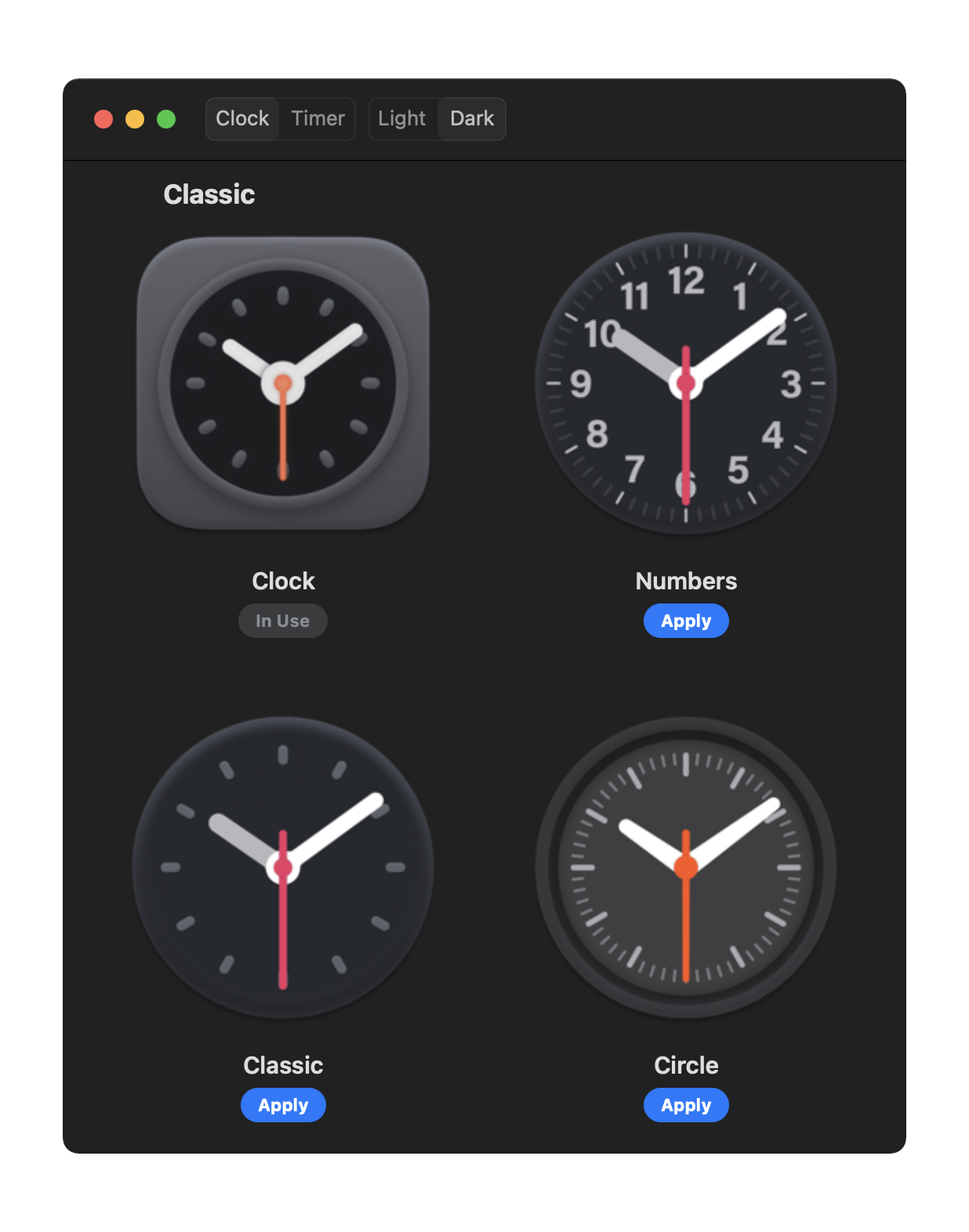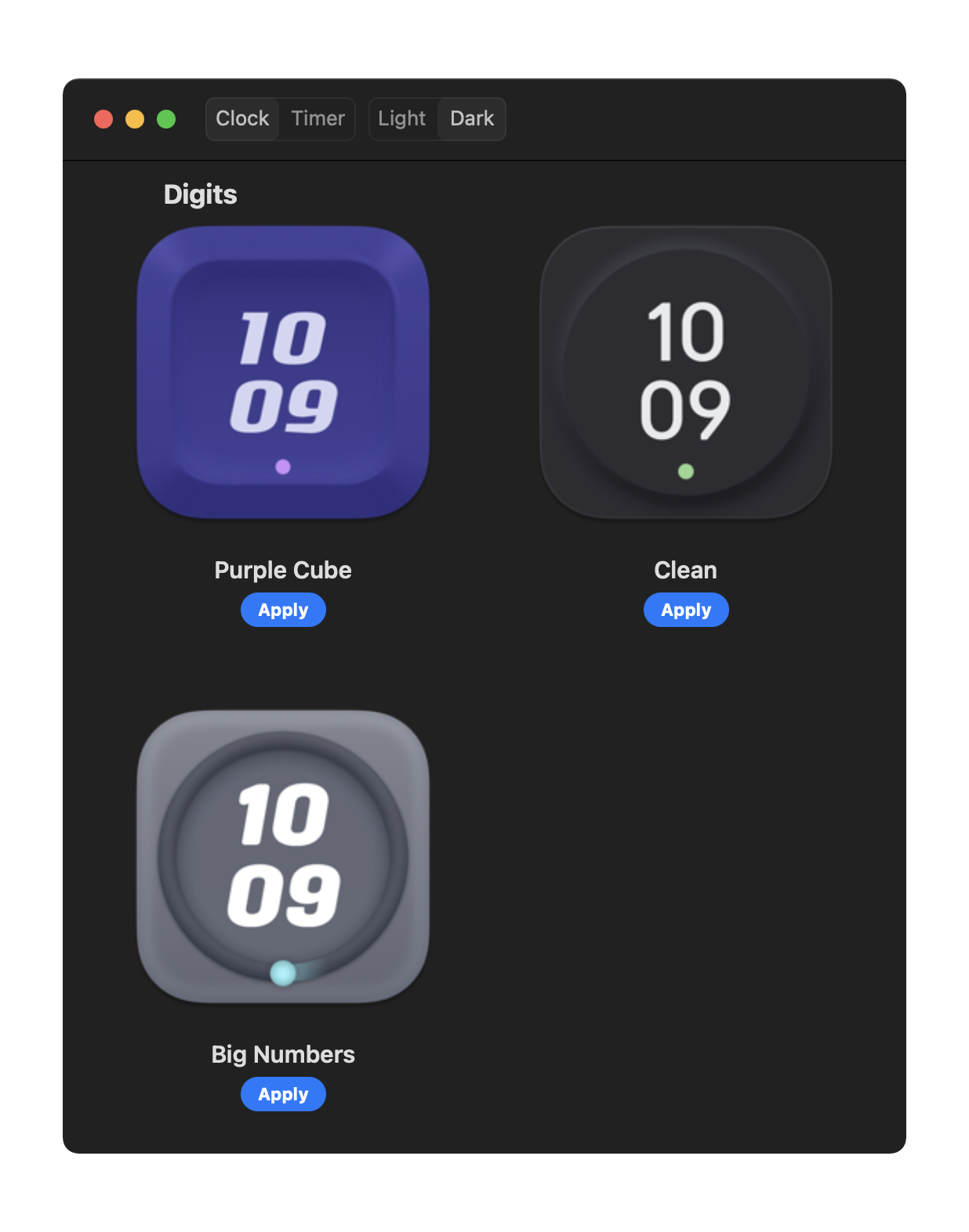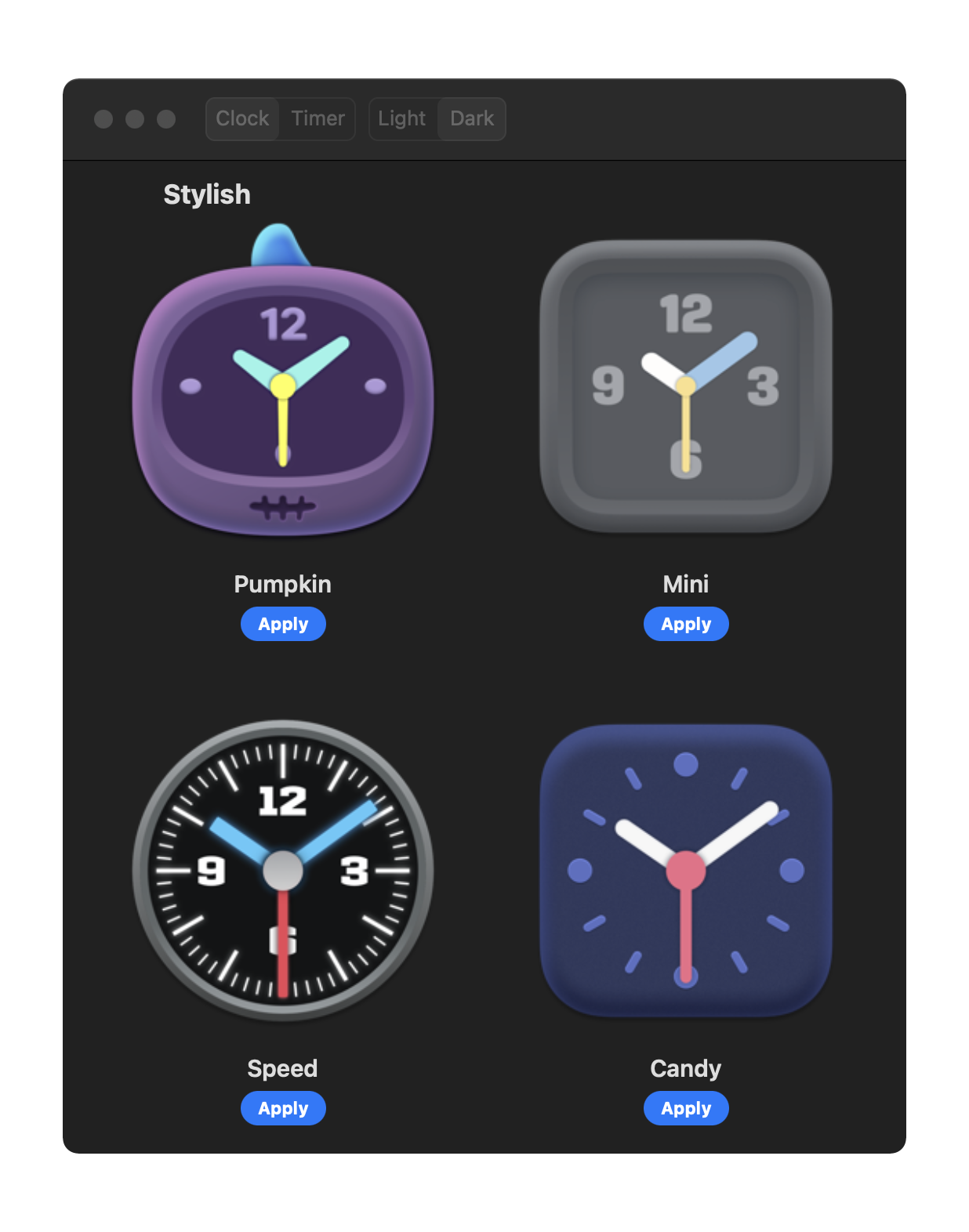 Just like watch faces on Apple Watch, you can choose your favorite ones directly from the clock face gallery then use them across the app to match different styles and use cases. The clock face gallery will update online automatically to bring more beautiful clock faces, and new in this release, we have better plans for you to unlock all clock faces.
Digital Clock Face

Since the clock face was introduced, one of the top feature requests was a digital version. In the release, we've added digital clock face support, and we've also prepared a special group of digital clock faces, we hope you will like them.
World Clock Converter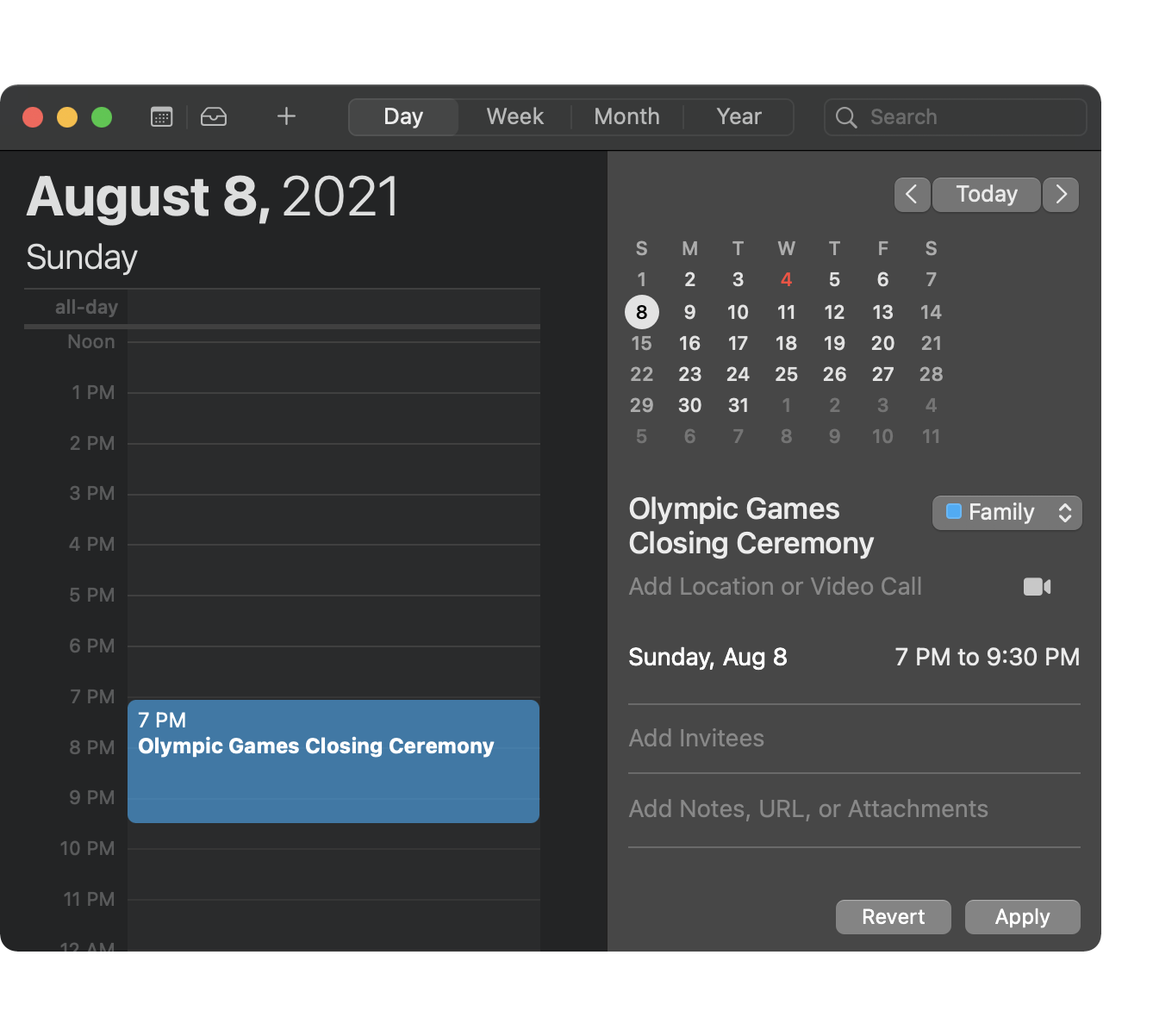 Have you ever had a hard time when adding reminders for a future meeting that was in a different timezone? Or arrange a meeting for your remote teammates in multiple time zones? We have made a new converter for tasks just like these, you can find it in the new world clock dashboard. 1
World Clock Desktop Mode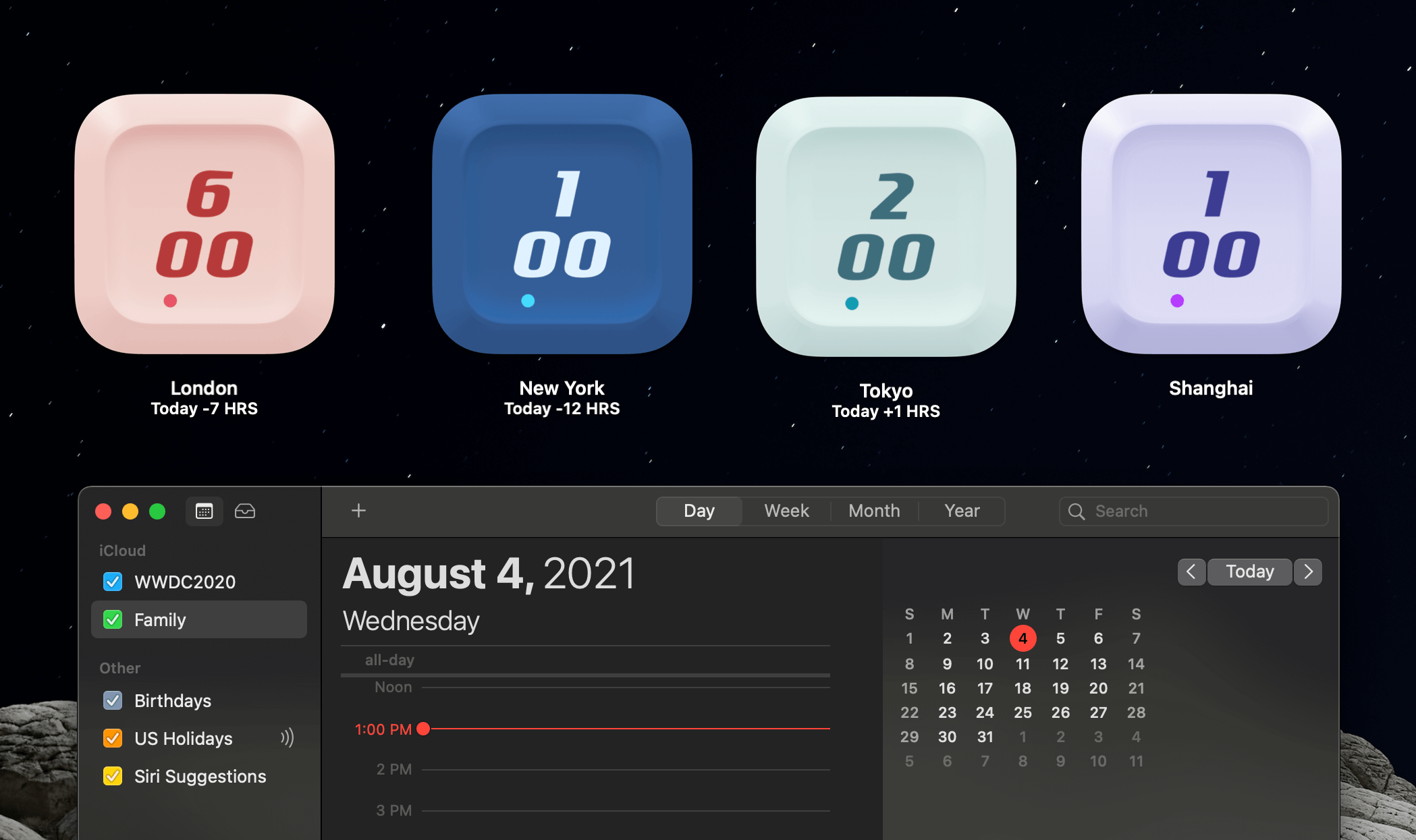 When working remotely, it's handy to have your clock and your teammates running side by side on the screen, so that you always have an overview of multiple timezones. With world clock desktop mode, now you can have any world clocks showing on the desktop with different sizes and clock faces. 2
Clock and World Clock Widget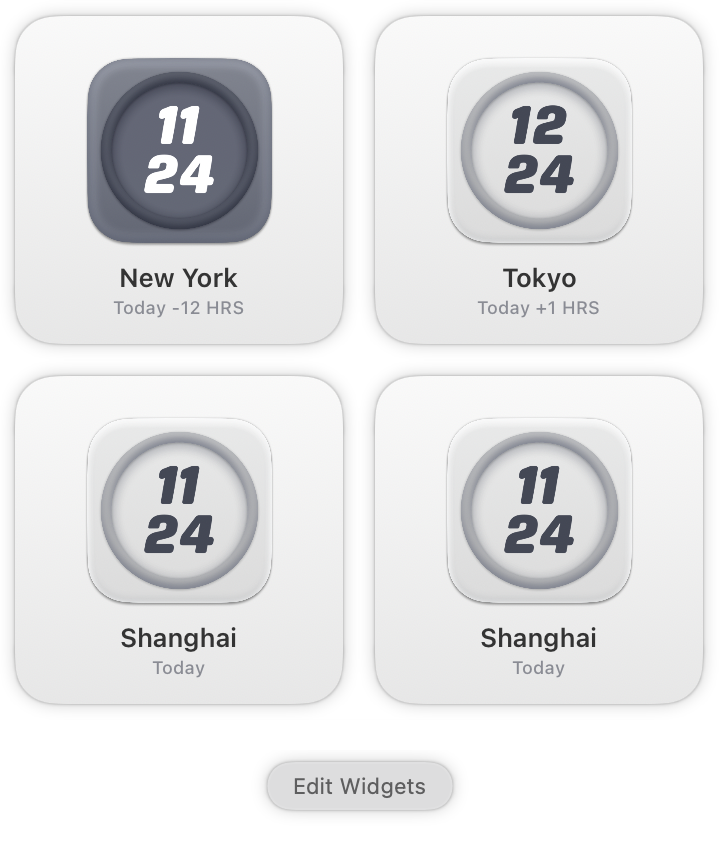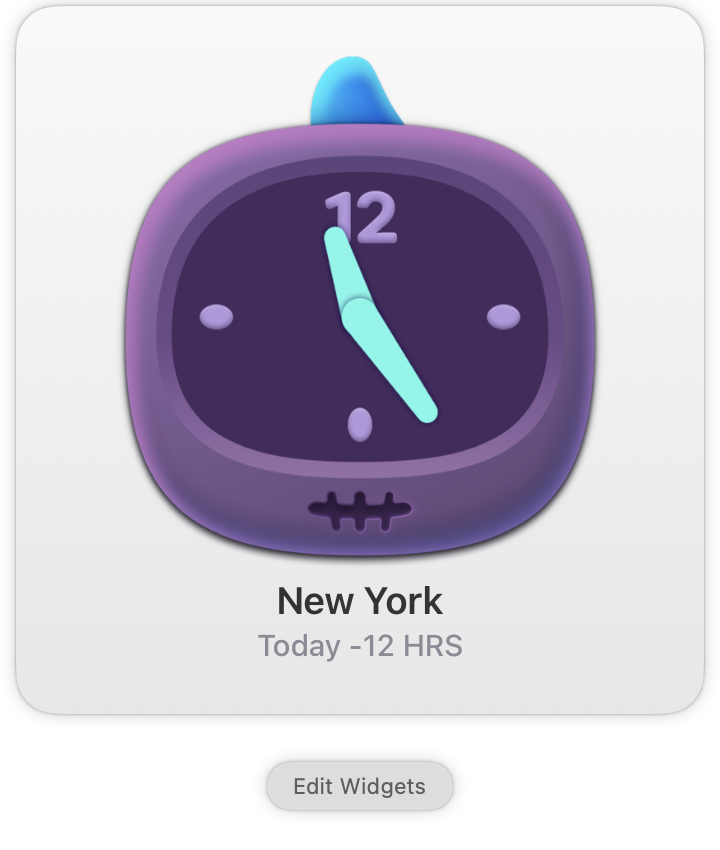 Widgets in macOS are very useful tools for productivity. In this release, we've added widget support for the current clock and world clock. You can even search for a new city or choose different clock faces directly in the Notification Center.
Multiple Timer with Desktop Mode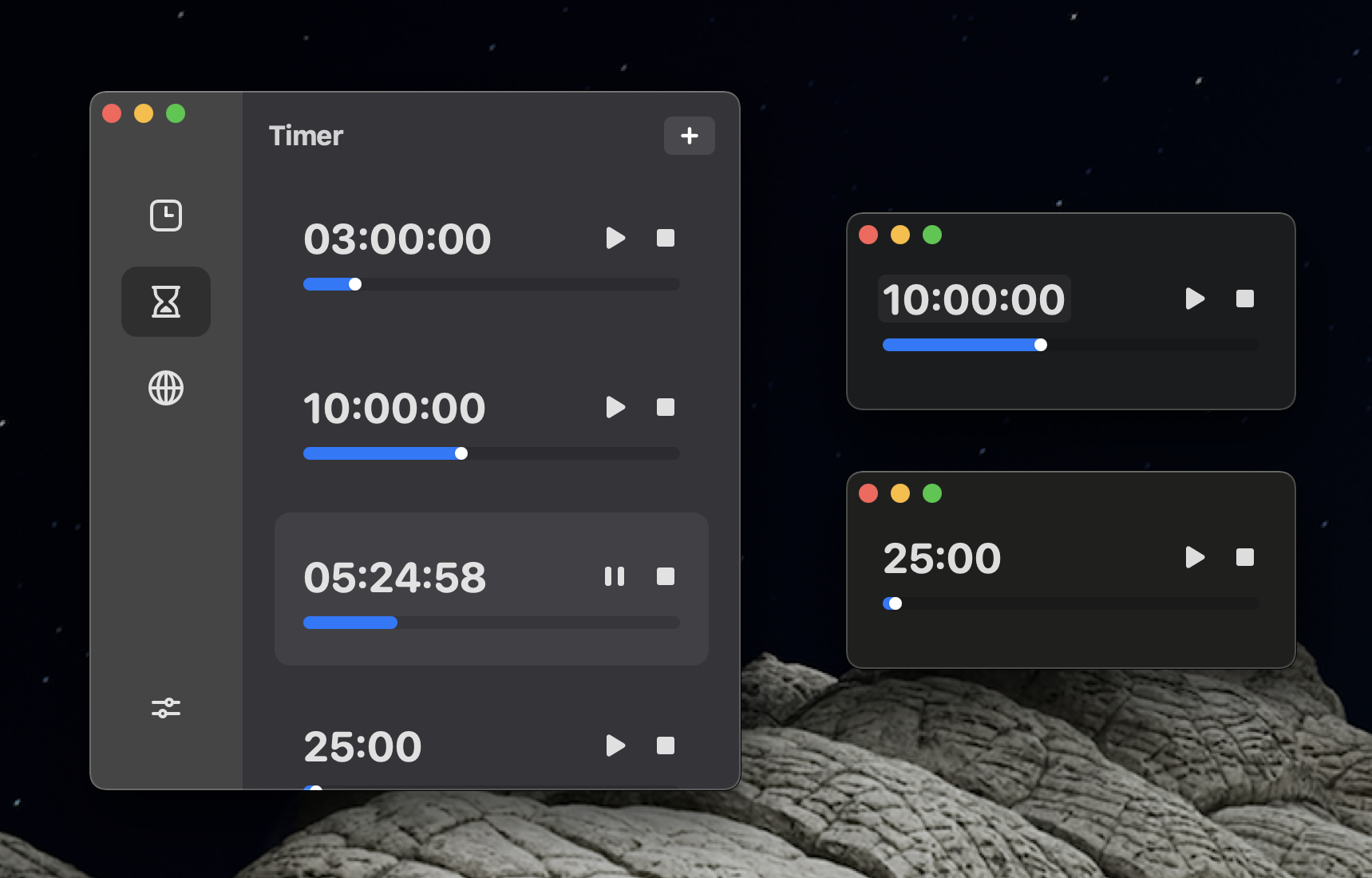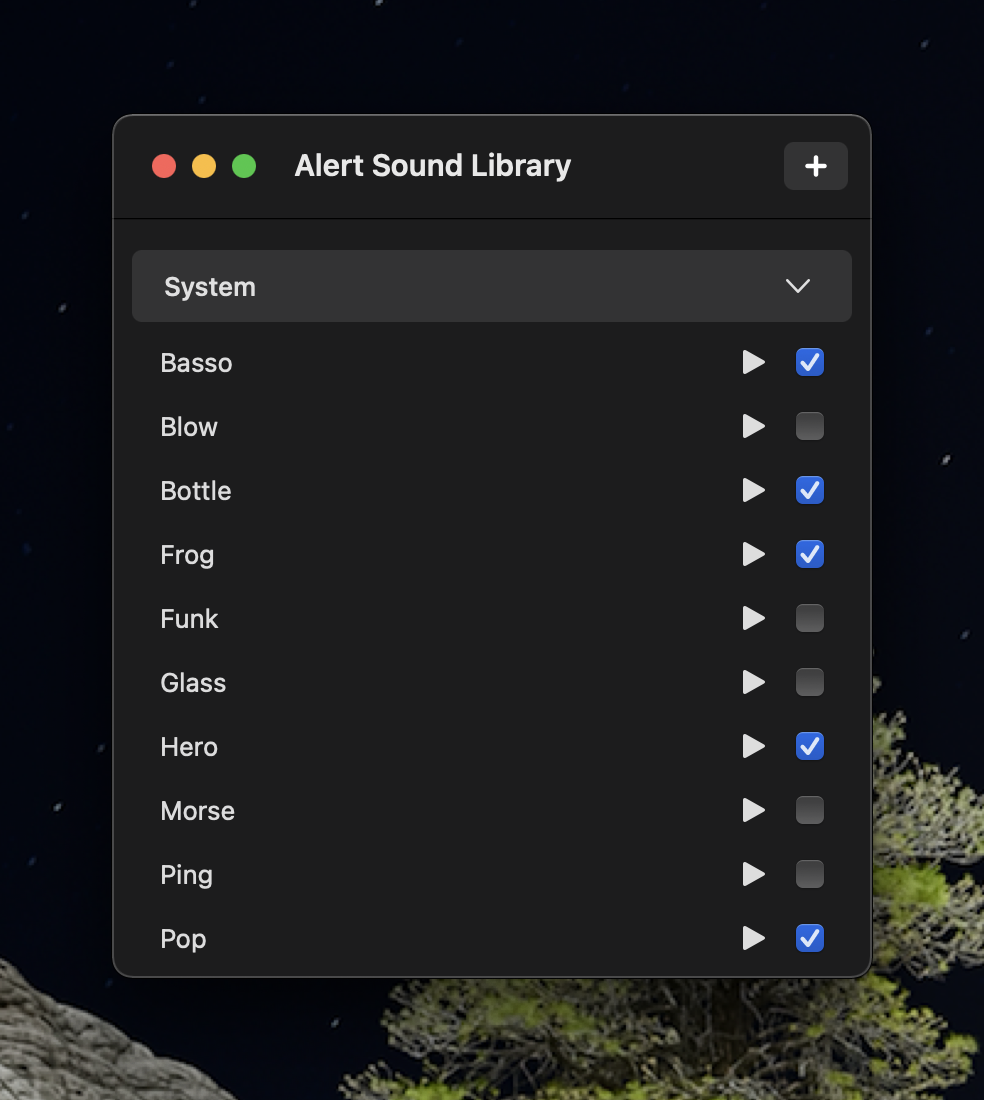 We've redesigned the timer in this release, it's even easier to configure and control now. Each timer runs independently, so you can have multiple timers for different tasks at the same time with different alert preferences, or in fullscreen mode. We also made a new alert sound library for you to explore. Like world clock desktop mode, timers can do that too. 3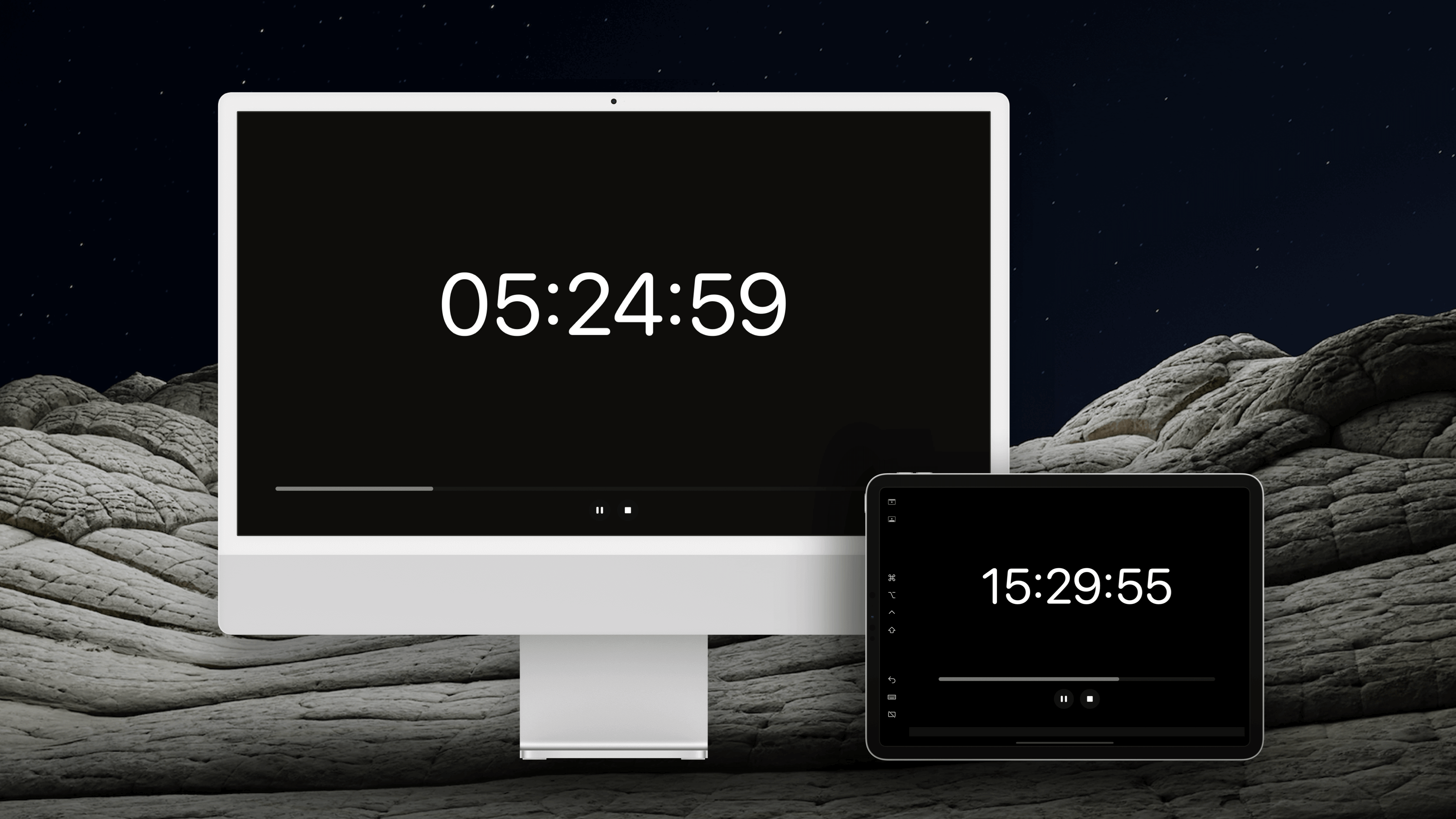 Universal for All Macs
We love the powerful and beautiful Apple Silicon Macs, in this release we've rewritten the entire codebase, removed unnecessary 3rd party frameworks, now it runs natively on both Apple silicon and Intel-based Mac computers.
Plus Subscription
This release is free for all users, however, a plus subscription is required for some new features like the world clock converter, multiple timers, and desktop mode. As a subscriber, you will have full access to all clock faces, including those upcoming ones.
---
World clock converter requires a plus subscription.↩

World clock desktop mode requires a plus subscription.↩

Multiple timers, timer desktop mode, timer fullscreen mode, and customize timer alert sound require plus subscription.↩